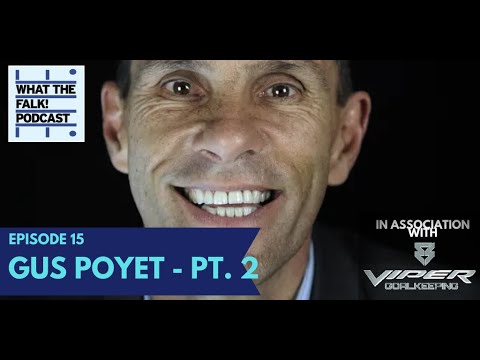 What The Falk podcast welcomes the legendary Gus Poyet for episode #15, the second part of our EXCLUSIVE interview about his time at #SunderlandAFC.
In association with Viper Goalkeeper: @viperGK, vipergk.co.uk.
In part two, we chat about Virgil Van Djik and why he feels things went wrong at #SAFC
- How close were we to signing VVD?
- What was the reason we didn't sign Marcos Alonso, Ki and Fabio Borini?
- Suffering an 8-0 defeat
- That last-minute derby win
PLUS much, much more!
Please like, subscribe and share if you feel so inclined.
#GusPoyet